ESPERANZA SPALDING

LADdesign and Esperanza Spalding have collaborated on her album art since 2016 spanning four album cycles (Emily's D+Evolution, Exposure, 12 Little Spells, Songwrightsapothecarylab). The four time Grammy award winning experimental jazz fusionist, bassist, singer, songwriter and LADdesign have ideated closely on developing visual languages that serve to articulate the variously diverse conceptual themes of each album project.

For her most recent album and multidisciplinary endeavour, Songwrightsapothecarylab, LADdesign approached designing and art directing the comprehensive ecosystem for all visual components of the project as a radically unique challenge. The experimental Songwrightsapothecarylab evolved out of a series of ongoing workshops with musicians, neuroscientists, psychologists, ethnomusicologists, and other specialists driving at a functional goal of developing music or "formwelas" and accompanying objects (project specific jewelry) that served specific healing purposes.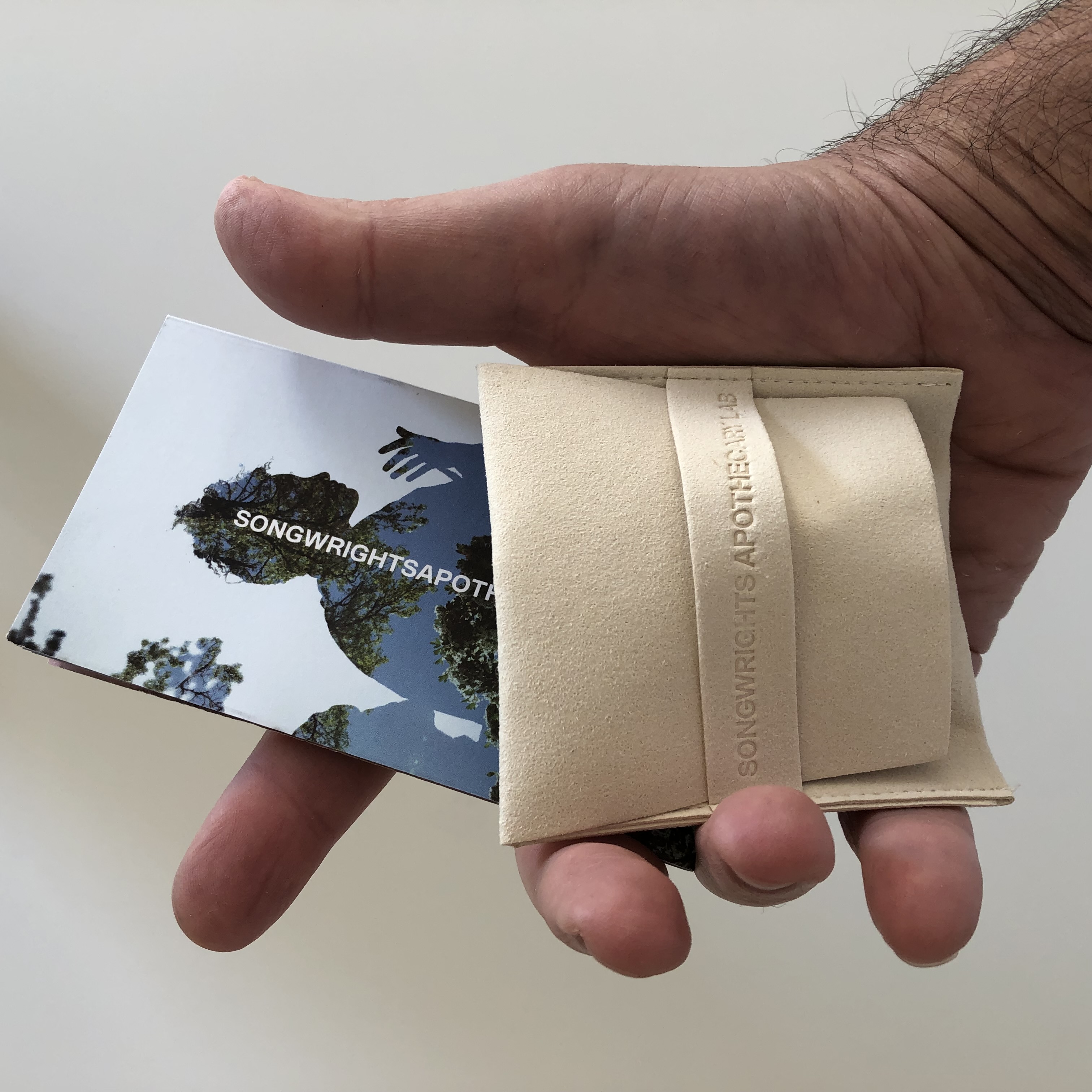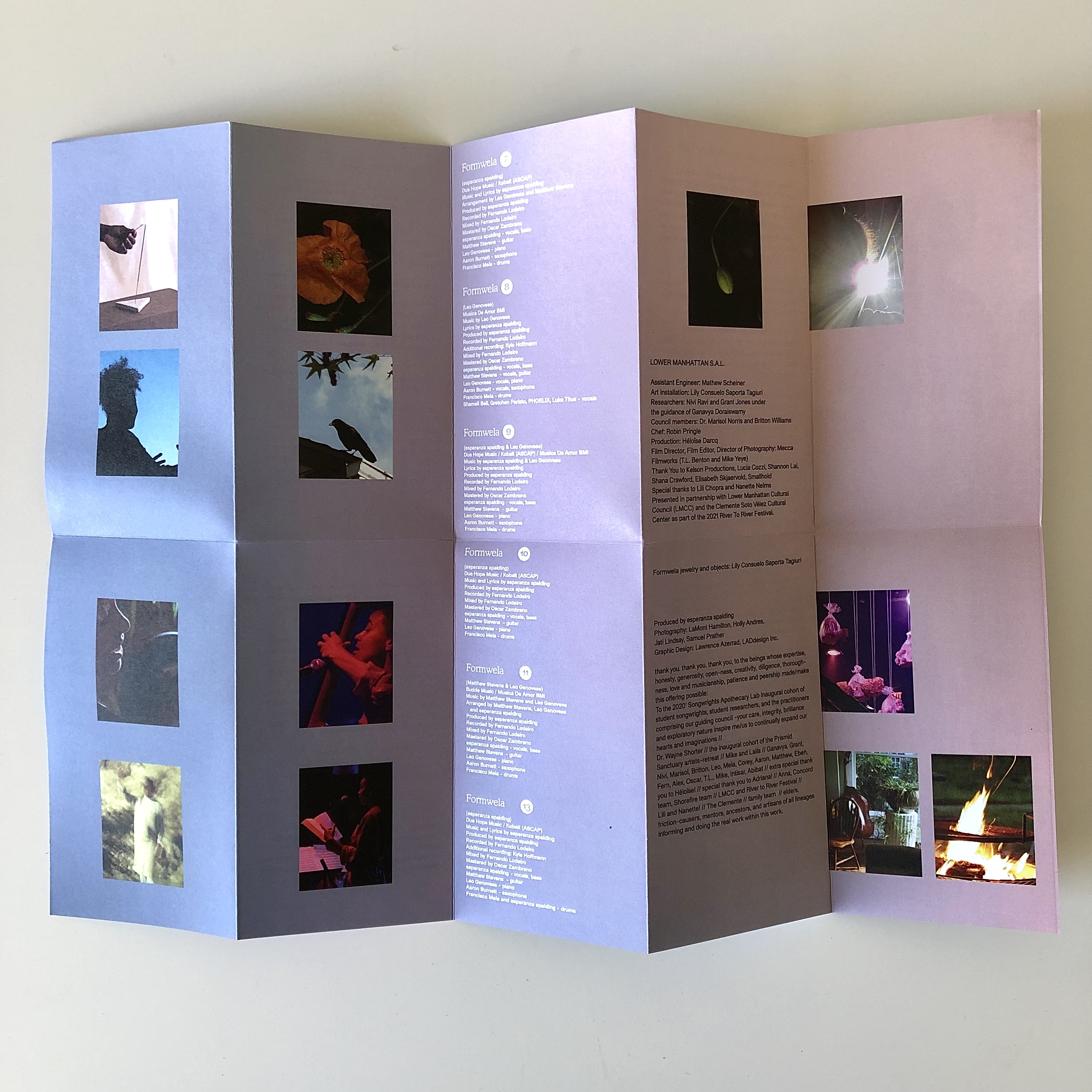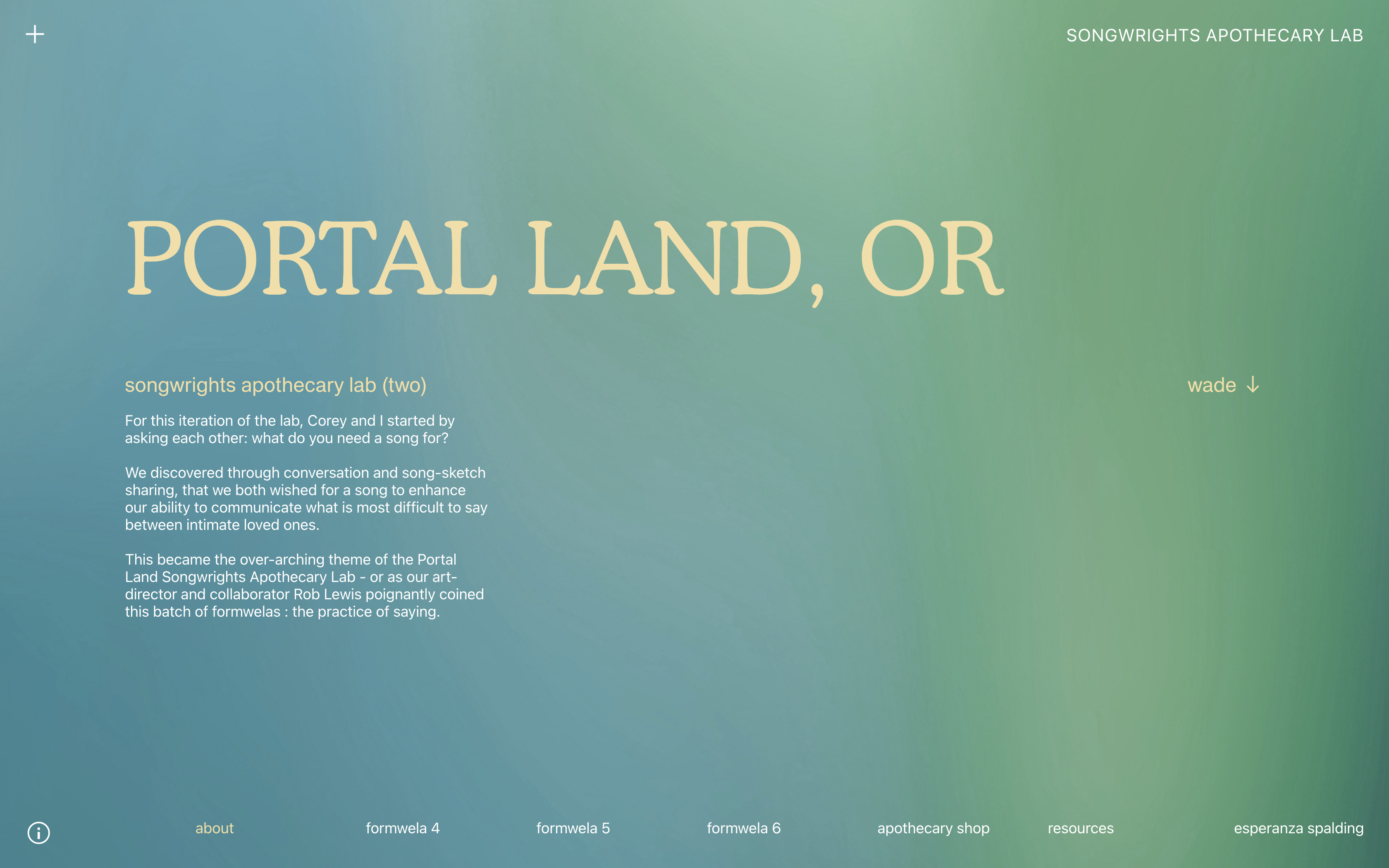 Through art direction of videos from Mecca Films, a website portal that serves as the key point of access to each branch of the project, photography and catalogue for the jewelry, social media assets, traditional album artwork and packaging, our goal was to help Spalding share the salutary objectives of the whole project. The design system was developed to not only make the venture clear but to illuminate the intentions and artistry of every practitioner involved, while captivating and engendering usage among the audience.

In many ways the Spalding/LADdesign collaborations embody the core goals of our practice. To excavate and understand the fundamental purpose of the work of our creative partners. To then translate that understanding as faithfully as possible through design. Reimagining new ways to express the potency of their work, thereby provoking more meaningful, impactful and authentic creative experiences for the public.
visit songwrightsapothecarylab.com
Additional Work

Esperanza Spalding
- ONE

Esperanza Spalding - 12 Little Spells

Esperanza Spalding
– Exposure